IntroChamp | 6 years ago | 4 comments | 8 likes | 1,895 views
persiana, Ulli, sfwriter and 5 others like this!
"Depth Of Field" comes to BluffTitler V12!

It's as simple as using the cameraDepthOfField.cfx on the camera layer.

This beautiful new effect allows you to set the focus plane and the range (depth) of focus. On top of that, you can add fog effects for added realism!

The grass was created using the new ColourmapDisplacementmapCubemap.CFX It was surprisingly easy.

Stay tuned for more new feature examples!

LONG LIVE BLUFF!!!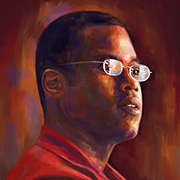 About IntroChamp
Joel Cooper is the founder and CEO of introChamp Inc. Many know him as the "Intro Champ".

His video template website makes it TOTALLY EASY for you to create AFFORDABLE, visually dynamic VIDEO INTROS in Minutes.

Contact IntroChamp by using the comment form on this page or at templates.introchamp.com