IntroChamp | 5 years ago | 5 comments | 8 likes | 1,569 views
michiel, komies, Tintin and 5 others like this!
I would like to share this response that I received from a youtube gamer after he received his video intro created with the incredible BluffTitler!

Me gustaría compartir esta respuesta que recibí de un jugador youtube después de que recibió su introducción video creado con el increíble BluffTitler!

Long Live Bluff!
¡Viva Bluff!

Vive Blufftitler!!!

vincent, 5 years ago
That's an amazing intro to an amazing intro :)

And a happy customer talking about a happy customer ;)

Thanks for sharing this video. Always great to see real life examples!!!

michiel, 5 years ago
Thank you Vincent and Michiel!

Michiel, it's a testament to your incredible software! :)

IntroChamp, 5 years ago
Outstanding Joel, you are great asset to our bt family.

Dani, 5 years ago
Thank you Dani! Same to you :)

IntroChamp, 5 years ago
Comment to this article
More by IntroChamp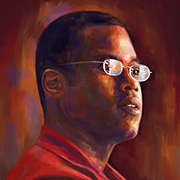 About IntroChamp
Joel Cooper is the founder and CEO of introChamp Inc. Many know him as the "Intro Champ".

His video template website makes it TOTALLY EASY for you to create AFFORDABLE, visually dynamic VIDEO INTROS in Minutes.

Contact IntroChamp by using the comment form on this page or at templates.introchamp.com