Filip | 6 years ago | 6 comments | 6 likes | 2,472 views
Tintin, Dani, LostBoyz and 3 others like this!
I don't know wich fonts came originaly with Alpabix.
But I'm prety sure this wasn't one of them.
Specialy for the dutch users (Sinterklaas).

A font of chocolate characters.

Maybe there are more fonts to share?

Download at:
drive.google.com...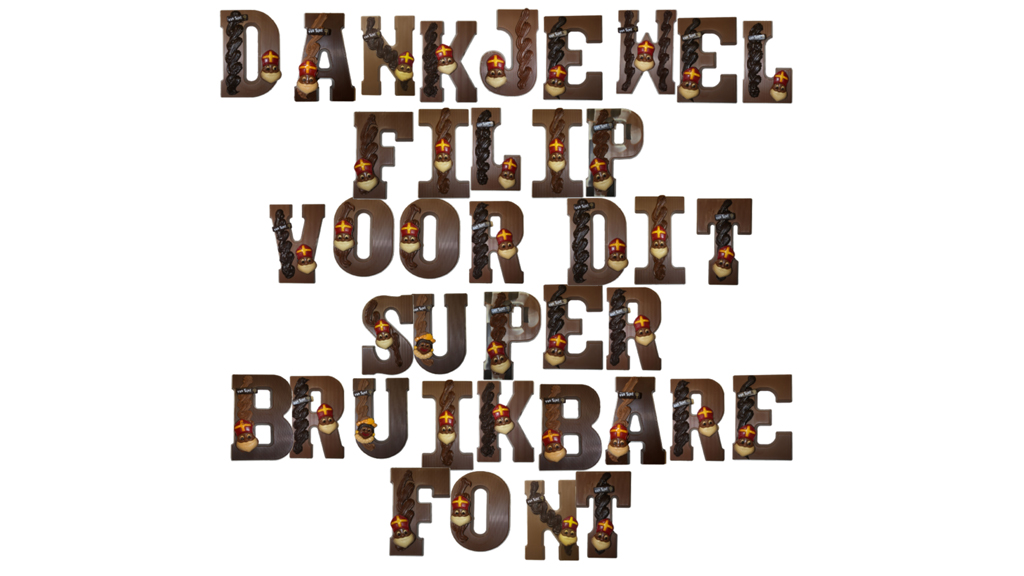 Super leuk en super bruikbaar. Dankjewel!!!

michiel, 6 years ago
Thank you for the great font. :-)
I have downloaded, but I am not a dutch user (sorry). :-(

Ulli, 6 years ago
Thank you Filip

vincent, 6 years ago
good =D

Carlos Marques, 6 years ago
Filip very good.

Dani, 6 years ago
The link does not work, did you remove the file?

Thanks
Franco Aversa, 5 years ago
Comment to this article
More by Filip