Franco Aversa | 3 years ago | 9 comments | 8 likes | 1,244 views
PAT67, LostBoyz, Ulli and 5 others like this!
hi, I saw that if you build a character with the same dimensions as Bix in T-Pose using a 3D software, you can use the Bix effect to move it.

For Michiel: It would be possible to create a new character, an avatar of a little man, then customizable as colors.
The BIX mascot is exceptional, but lends itself little to presentations of animations that could use a character, since it is attributable to Outerspace. A package with a man character and a woman character (always in a very simple cartoon style) would be beautiful. Also very simple in the footsteps of Bix but with human features. Through the texture you could change the colors of the shirt, trousers, hair and so on to personalize it. What do you think about it?

Here the little man
Franco Aversa, 3 years ago
Yes, that would be a fun project!

Maybe we can start with the design: create a few avatars, see what they have in common and build an effect that can bring them all to life.

michiel, 3 years ago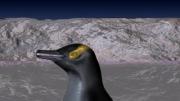 Step 1:

A effect like Bix but with the arms in the middle of the body that works with the T-pose is a great starting point. (This is the main reason it only works with penguins)
So you can import 3d model characters from download sites.
And yes some standard models that come with the installer would be great.

A stick figure under a F key like the xyz crosshair under F2 to line up the body, head and limbs would be a asset.

komies, 3 years ago
Characters to have:

White stick figure for generic presentation work.
Business man and women for more pro presentation work.
Astronaut in spacesuit.
Android male and female.
Santa Clause for the holidays.
Skeleton for Halloween.

komies, 3 years ago
Indeed, it would be a nice step forward

PAT67, 3 years ago
Thanks Michiel,

I think we could make a neutral "little man" who has designed knits and pants on the texture.
So without changing the model you could have all white or color your clothes.
Then you could think about creating accessories - hat, helmet, to be joined in a container on the part of "man" that does not rotate.
It would be nice if he had eyes like Bix that rotate.

( Thanks @Komies, so you had already done experiments like this. )

You could think of a wide area for the T-Pose so the arms and legs could fall in this area if you want to try to insert your own model.

Or you could simply think of a standard "little man" whose features are then changed.

I saw that superimposing the model on Bix makes it easier to match the legs, perhaps the area of the arms was narrower.

Being able to move a sort of "cross" for the height of the arms, or a "V" for the position of the legs would be an idea, but I don't know if it is difficult.
Perhaps much more simply you could create a BixPack with characters ready and that's it, without complicating your life.

Already a little white man, perhaps with his eyes, could be used for professional videos.

Even the "Avatars" similar to Minecraft are very beautiful, but even those have the problem that cannot be used in other contexts.

I hope you like the idea of Michiel. I would begin with a simple thing, a ready-made little man, that can be used in presentations
of titles and graphics. Even the hands could be very simple, only with the thumb and without fingers.

Thank you if you want to realize this idea.
(I know I'm not the only one to have tried these things, it's because I "break the boxes" because I think they can have some commercial developments too).
Franco Aversa, 3 years ago
Very good idea! :)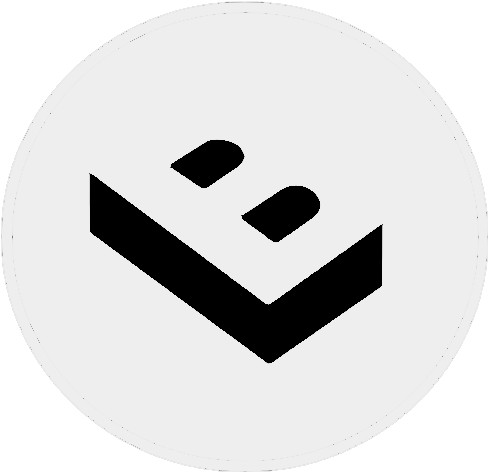 LostBoyz, 3 years ago
Very interesting subject. I really like that. To be continued...

Alex-Raymond T., 3 years ago
Muy bien Franco

persiana, 3 years ago
Comment to this article
More by Franco Aversa
About Franco Aversa
I'm a videomaker since 1986, now I work at my company.

Contact Franco Aversa by using the comment form on this page or at facebook.com/francoaversavideomaker/