Carlos Marques | 9 years ago | 4 comments | 8 likes | 3,758 views
michiel, sinus300, lesdodds and 5 others like this!
:)
Nice remix!

Great to see you're having fun playing around with the new BixPack templates!
www.outerspace-software.com...

michiel, 9 years ago
How do I add swaying coloured sashes on balloons? Carlos has them in his Gallery.
Fourfingers, 6 years ago
Comment to this article
More by Carlos Marques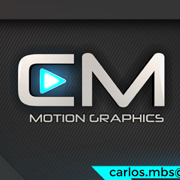 About Carlos Marques
▶e-mail: carlos.mbs@hotmail.com

Contact Carlos Marques by using the comment form on this page or at facebook.com/carlosmarques3d?ref=hl