michiel | 7 years ago | 4 comments | 10 likes | 4,236 views
vincent, Ulli, chaver and 7 others like this!
Here's my contribution to the 3D EPS sketches.

The spaghetti sketch has been generated with a script. This is a small app without a GUI that does nothing more than generating an EPS file.

Let's hope there's going to be some kind of 3D input device standard soon so we can record 3D sketches the same way we can now record 2D sketches with Bixelangelo: outerspace-software.com...


Font
The Montserrat font can be downloaded here: fontpro.com...
Download media files (47.4 KB)

Excellent and thank you for sharing.
Jesus, 7 years ago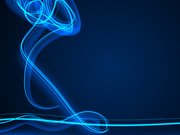 Selina, here's your rising smoke:

michiel, 7 years ago
Thank you for sharing

chaver, 7 years ago
Love the colours.

Dani, 7 years ago
Comment to this article
More by michiel

About michiel
Michiel den Outer is the founder and lead coder of Outerspace Software. He lives in Rotterdam, the Netherlands.

If he isn't busy improving BluffTitler, he is playing the piano or rides the Dutch dikes on his bikes.

763 articles 3,727,935 views

Contact michiel by using the comment form on this page or at info@outerspace-software.com