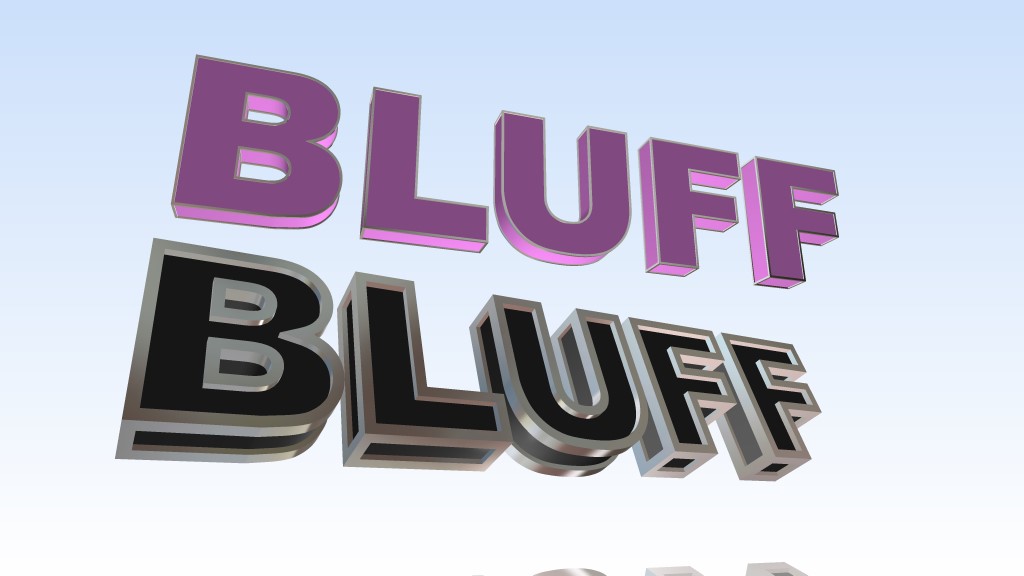 Franco Aversa | 4 years ago | 6 comments | 2,024 views
this morning I'm sleeping ...
what am I doing wrong?
If I insert an edge because I get stuck on the pink writing?
I can not make the big border in "wireframe" mode how should I proceed?
I have a moment of forgetfulness.
the black writing I took from an ready animation, but I can not rebuild it ...

Use the EDGES SILVER preset:
1) choose FILE > NEW SHOW
2) choose LAYER > ATTACH LAYER > ATTACH BORDER TO ACTIVE LAYER...
3) select the EDGES SILVER preset
4) click OK

michiel, 4 years ago
that's what I'm doing, but the thickness of the edge is thin.
If instead I take the character from the animation the edge is big, why?
it also happens on tubular, the edge is very thin
Franco Aversa, 4 years ago
You can set the size of the edge with the BEVEL property of the parent layer.

michiel, 4 years ago
Ok, now I understand...
I was translating BluffTitler into Italian and accidentally I entered a wrong voice in BEVEL, so I could not find the command .... thanks Michiel.
I said that this morning I was sleeping !!
Franco Aversa, 4 years ago
Maybe a special WIREFRAME THICKNESS property would have been easier. Just like a TUBE SIZE property.

To prevent the number of properties from exploding we decided to abuse the BEVEL property.

michiel, 4 years ago
now that it's evening I woke up ... LOL !!
Thank you !!
Franco Aversa, 4 years ago
Comment to this article
More by Franco Aversa
About Franco Aversa
I'm a videomaker since 1986, now I work at my company.

Contact Franco Aversa by using the comment form on this page or at facebook.com/francoaversavideomaker/