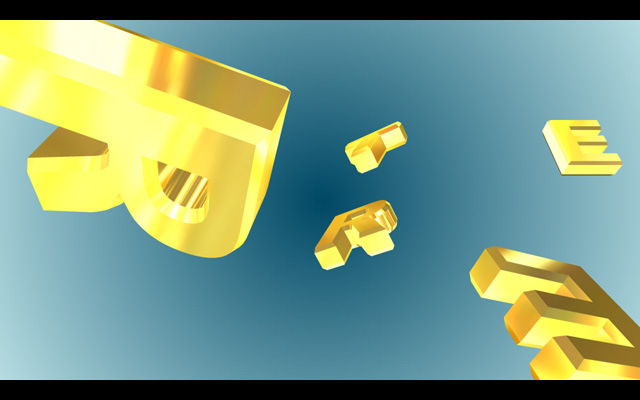 michiel | 14 years ago | 1 comment | 3 likes | 9,611 views
krishna gurung likes this!
BluffTitler allows you to enter colour values higher than 255. This results in super bright, high contrast images.

The text of this animation has a colour property of (400,400,255)
Download media files (11.3 KB)

The 3th slider of the FLEXIBILITY propery is set to: (4, 0, 0.6)

This means that the fastest character reaches its target position 4 seconds before the slowest character.

And to give each character its own random delay, the 3th slider is set to a non-zero value.

michiel, 14 years ago
Comment to this article
More by michiel

About michiel
Michiel den Outer is the founder and lead coder of Outerspace Software. He lives in Rotterdam, the Netherlands.

If he isn't busy improving BluffTitler, he is playing the piano or rides the Dutch dikes on his bikes.

Contact michiel by using the comment form on this page or at info@outerspace-software.com