Filip | 4 years ago | 7 comments | 2 likes | 1,209 views
michiel and LostBoyz like this!
Of course is "right" a personal thing so I added an example.
Again tried it by playing with the Round Bevel style and the bevel properties.
The Slider settings:
First: 7
Second: 7
Third: 0
Font: BellBottom.Laser

Any Ideas to get the right result (@ MIchiel a new effect??)

The example
Filip, 4 years ago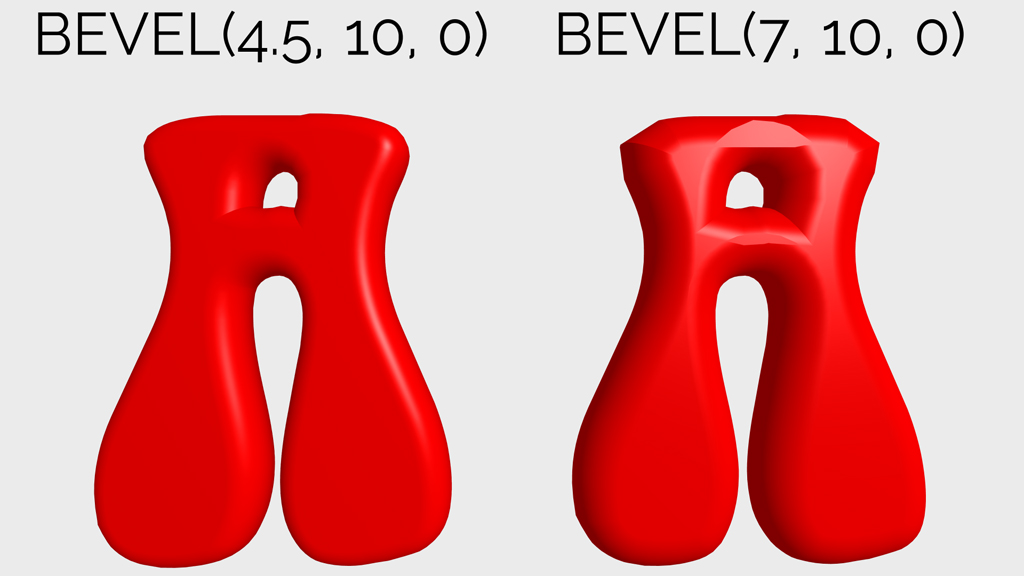 The maximum bevel value for this font is about 4.5.

When you use 7, the borders intersect. This results in distortion as is visible in the above screenshot and in your video.

michiel, 4 years ago
Variable bevel size with border intersection protection has been added to the list of feature requests. Thank you!

michiel, 4 years ago
Thnx Michiel. I'm curious about the results!
Filip, 4 years ago
Hello Filip i tried my best if you want mail me...to upload in the community file a bit bigger...

sriblessydaniel@gmail.com

Dani, 4 years ago
Thank all for the help en advice!
Filip, 4 years ago
Version 14.1.0.8 introduces the INFLATED text layer style:

michiel, 4 years ago
Comment to this article
More by Filip