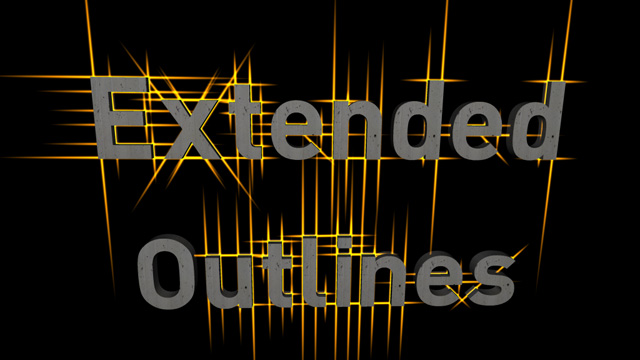 michiel | 10 years ago | 9 comments | 7 likes | 5,252 views
kayserhans, LostBoyz, schultzcha and 2 others like this!
Another new effect of version 8.1.0.1 is the EXTENDED OUTLINES text effect.

You can select the EXTENDED OUTLINES effect with the 3th dropdown below the textbox in the text layer.

Or use a preset:
1) press the NEW SHOW button
2) press the ATTACH BORDER TO ACTIVE LAYER... button and choose the EXTENDED OUTLINES preset

This creates a new text layer attached to the active layer. Select this new layer and examine its properties, texture and FX to find out how it works.

Play around with the 2 DECORATION properties to find out its possibilities.
www.outerspace-software.com...
Cool!:) Thx!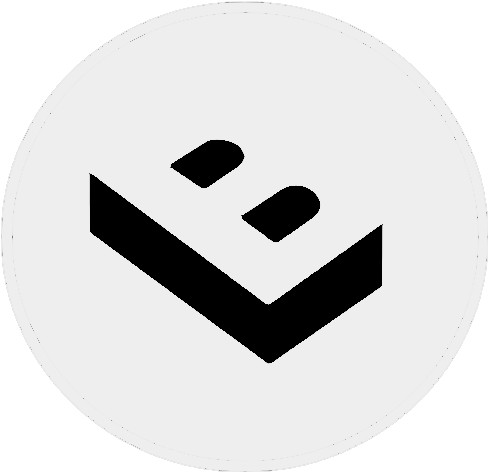 LostBoyz, 10 years ago
Thanks Michiel!!! I can already imagine various design possibilities using this effect. ~Joel

IntroChamp, 10 years ago
that is REALLY cool. thx michiel

henry
henryklein, 10 years ago
is it right, that the settings of size are not dynamicly. size is not changing over the time of my show?
mrbernd, 10 years ago
You can animate the DECORATION SIZE property by unmarking the ALL KEYS checkbox.

michiel, 10 years ago
This is very, very good...will be using this in some introductions with productions....thanks very much!

DGK
dgk, 10 years ago
Excellent. I've been playing with it a little and I'm amazed. Thanks.
hidalgo, 10 years ago
Amazing and thanks for the latest update
Vanlen, 10 years ago
Comment to this article
More by michiel

About michiel
Michiel den Outer is the founder and lead coder of Outerspace Software. He lives in Rotterdam, the Netherlands.

If he isn't busy improving BluffTitler, he is playing the piano or rides the Dutch dikes on his bikes.

Contact michiel by using the comment form on this page or at michiel@outerspace-software.com