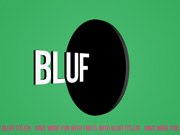 michiel | 7 years ago | 4 comments | 11 likes | 3,740 views
Bald Runner, sinus300, vincent and 8 others like this!
Here's my solution to Snafu's - text bumps into a black circle and is being converted into another text when it passes through - idea.

I have used 2 text layers, animated their POSITION properties and used the clip effect to make the right parts invisible.

I have used the LEFT and RIGHT composition effects so you do not have to adjust anything when you use longer or shorter texts.
Download media files (7.4 KB)

The Bebas Neue font can be found here:

michiel, 7 years ago
And here's Snafu's question:
www.outerspace-software.com...

michiel, 7 years ago
Michiel, you are something!!!!!!!!!!!!!

That's what I was looking for.

THANK YOU
snafu, 7 years ago
Nice and very realistic efffect

vincent, 7 years ago
Comment to this article
More by michiel

About michiel
Michiel den Outer is the founder and lead coder of Outerspace Software. He lives in Rotterdam, the Netherlands.

If he isn't busy improving BluffTitler, he is playing the piano or rides the Dutch dikes on his bikes.

Contact michiel by using the comment form on this page or at info@outerspace-software.com