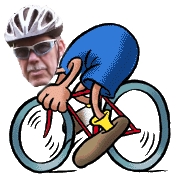 Filip | 2 years ago | 2 comments | 7 likes | 807 views
Ulli, LostBoyz, k9blesk and 4 others like this!
I have edited a cartoon for mountainbiking animation.
One of the files comes with my head. The other you van use to add someone elses head.

With this animation I made
www.outerspace-software.com...
Download media files (109.7 KB)