komies | 3 years ago | 6 comments | 10 likes | 993 views
liuyongcai, SparkyVegas, michiel and 7 others like this!
A Quick and Dirty show.

I used the Perlin Noise to create this sand dunes with the new plasma displacementmap option.

great and nice idea Alex!

vincent, 3 years ago
Muy buena, te quedo muy bien

persiana, 3 years ago
Great dunes, komies!

Ulli, 3 years ago
komies... that's outstanding....thank you
SMSgtRod, 3 years ago
Wonderful Show komies
liuyongcai, 3 years ago
Looks great Alex...

Dani, 3 years ago
Comment to this article
More by komies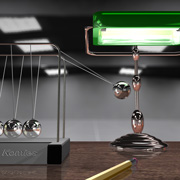 About komies
Contact komies by using the comment form on this page or at testground@live.nl