komies | a year ago | 9 comments | 11 likes | 1,415 views
liuyongcai, LostBoyz, Krista and 8 others like this!
Here are some free Halloween models from the site Videocopilot.net, I just converted them to X model and are ready to use in Blufftitler and can be downloaded from my drive by the link.

Don't forget to use the normal maps, It makes a big difference with the Specularity property!
Effects\AdvancedMaterials\ColourmapNormalmapReflectionmap.cfx

Officially Halloween is on the October 31th,

Trick or Treat
Download media files (354 bytes)
1drv.ms has been added to the list of download sites, so it's no longer necessary to use the text file zip trick.

michiel, a year ago
Very beautiful, thanks Komies !
Franco Aversa, a year ago
Great models very scary, thnx for sharing Komies
Filip, a year ago
Thank,s for sharing X Halloween , great models , very Very kind of you

Kanon, a year ago
Hi komies
Thank you for the model is very nice of you because I have found nothing blufftiler nimt yes only X file may I like to send modele if you want to love in any case thanks ;-) Respect
My Email. mersinselim@hotmail.de
elvis66, a year ago
You can convert them yourself, elvis66

Here is a link to a online converter:
www.greentoken.de...
www.outerspace-software.com...

komies, a year ago
Hi Komies glad to meet you after a break...how you doing..thanks for the pack..

Dani, a year ago
Thank my Frind komies you for the link very nice of you yes, thank you and keep it up
I am always happy when a downlod link is there from his intros that they are at least running well ;-)
elvis66, a year ago
Comment to this article
More by komies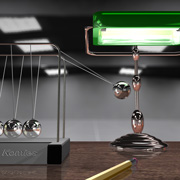 About komies
Contact komies by using the comment form on this page or at testground@live.nl