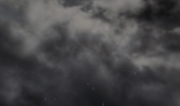 BillyJack | 6 years ago | 2 comments | 5 likes | 2,308 views
sinus300, LostBoyz, misterbrains and 2 others like this!
Working on figuring out how to make a lightning layer look realistic in this environment, but not having much luck. Maybe one of you guys can figure that out. Still a cool effect like this and thought I'd share it.
Download media files (436.8 KB)