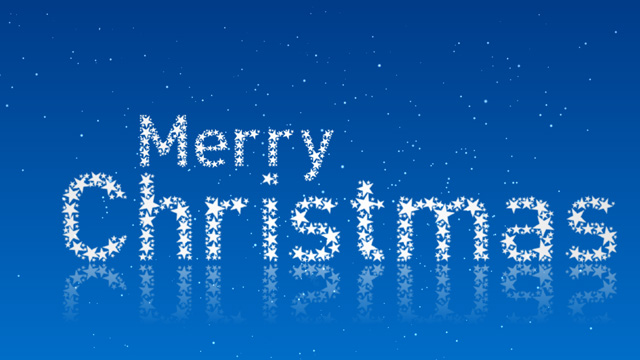 michiel | 13 years ago | 2 comments | 5 likes | 9,246 views
Ulli, wolf, cartho and 2 others like this!
Note that you can achieve a similar effect by attaching a particle layer to a text. The big difference is that in this bitmap font the stars never overlap.
Download media files (632.9 KB)

Hi Michiel

The media files include a BF, but no BT show. How do you use this effect.

Apologies if this is a stupid question!
DaveH, 13 years ago
To load this font into BluffTitler, perform the following steps:

1) press the CHANGE FONT... button (or choose the menu item MEDIA/CHANGE FONT... or press F6)
2) press the SELECT BITMAP FONT button

Bitmap fonts have been introduced in BluffTitler in version 7.5. We've also released a utility called Alphabix to create and edit bitmap fonts:

michiel, 13 years ago
Comment to this article
More by michiel

About michiel
Michiel den Outer is the founder and lead coder of Outerspace Software. He lives in Rotterdam, the Netherlands.

If he isn't busy improving BluffTitler, he is playing the piano or rides the Dutch dikes on his bikes.

Contact michiel by using the comment form on this page or at info@outerspace-software.com