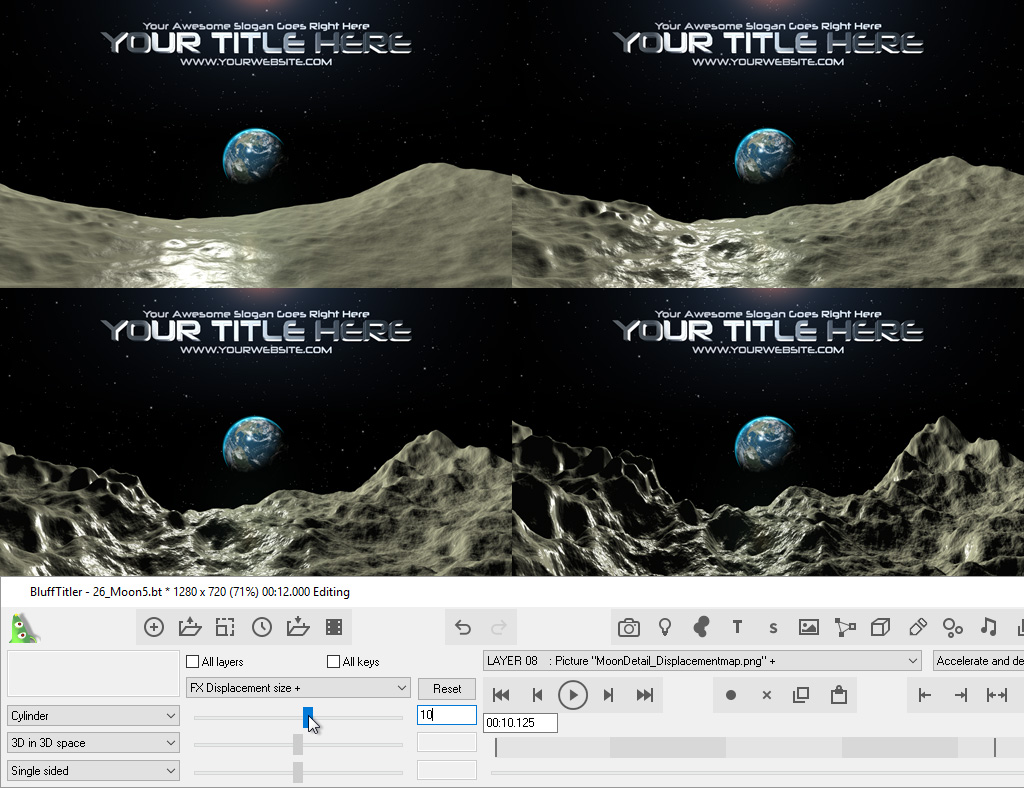 michiel | 6 years ago | 6 comments | 7 likes | 2,150 views
LostBoyz, vincent, Carlos Marques and 4 others like this!
This is what happens when you change the FX DISPLACEMENT SIZE property of the Displacementmap effect!

The screenshots have been created with template 26 of BixPack 20, adjusting the layer that renders the moon surface (layer 8):

michiel, 6 years ago
Impressive!!! Displacement is a GREAT BT add.

vincent, 6 years ago
Last screen shot looks great.

Dani, 6 years ago
this effect is fantastic, I love =)

Carlos Marques, 6 years ago
un efecto francamente muy bueno

persiana, 6 years ago
Still trying out. But its great.
Filip, 6 years ago
Comment to this article
More by michiel

About michiel
Michiel den Outer is the founder and lead coder of Outerspace Software. He lives in Rotterdam, the Netherlands.

If he isn't busy improving BluffTitler, he is playing the piano or rides the Dutch dikes on his bikes.

Contact michiel by using the comment form on this page or at info@outerspace-software.com