komies | 4 years ago | 3 comments | 9 likes | 1,646 views
persiana, maxste, ID Production and 6 others like this!
Same concept but in Space with Bix MoonRunner

I hope there were no Bixes harmed while doing this scene ;-) Absolutely stunning work!

Thor5ten, 4 years ago
Love the concept! Very cinematic!

michiel, 4 years ago
AWESOME komies.

Dani, 4 years ago
Comment to this article
More by komies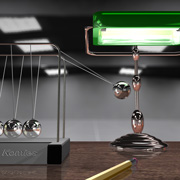 About komies
Contact komies by using the comment form on this page or at testground@live.nl