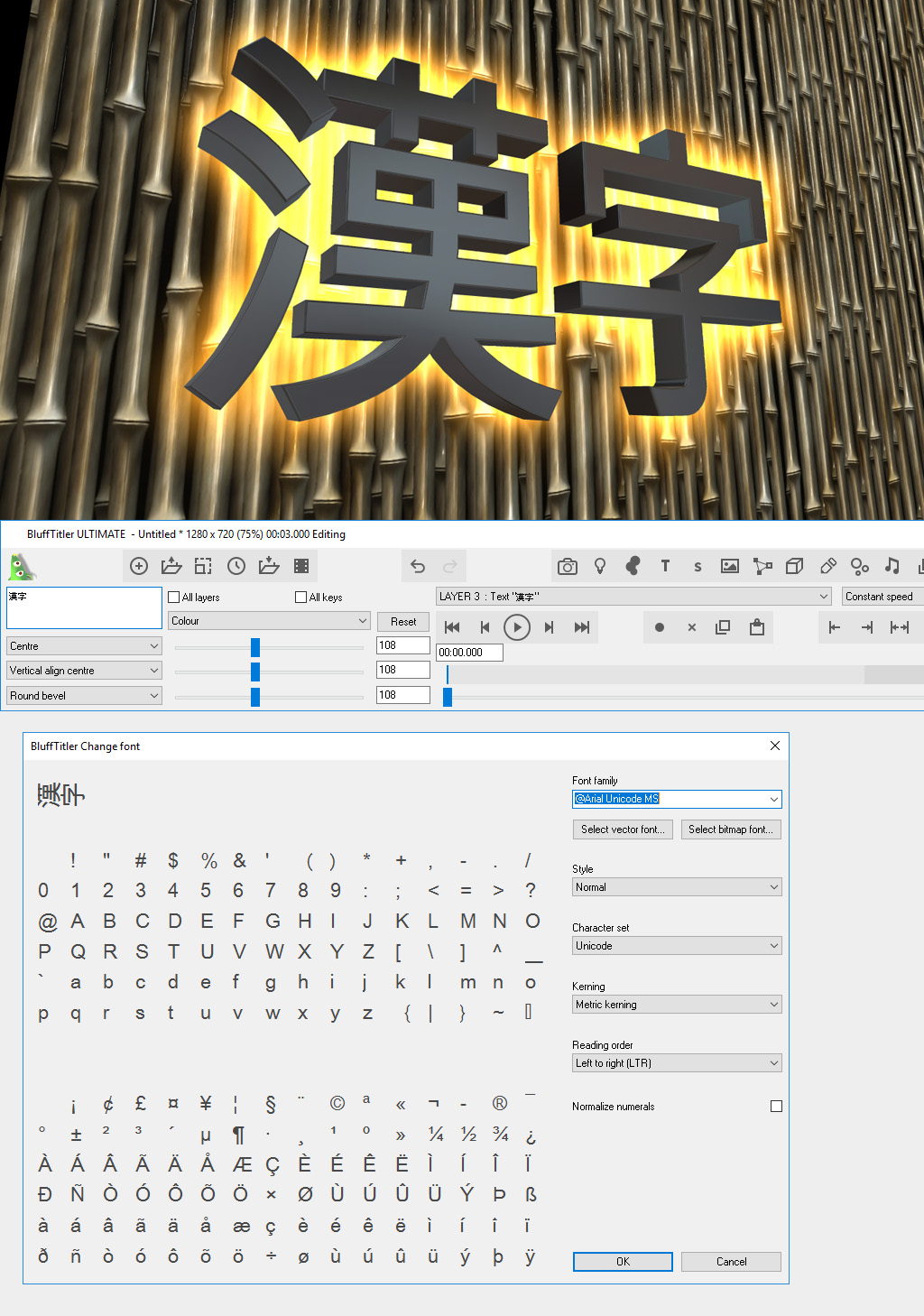 michiel | 4 years ago | 1 comment | 6 likes | 1,322 views
liuyongcai, persiana, Ulli and 3 others like this!
To use Japanese Kanji characters in BluffTitler, you need a font that supports it.

For example @Arial Unicode MS that comes with Microsoft Office.

The font can be selected in the MEDIA > CHANGE FONT dialog.
en.wikipedia.org...

About michiel
Michiel den Outer is the founder and lead coder of Outerspace Software. He lives in Rotterdam, the Netherlands.

If he isn't busy improving BluffTitler, he is playing the piano or rides the Dutch dikes on his bikes.

Contact michiel by using the comment form on this page or at michiel@outerspace-software.com