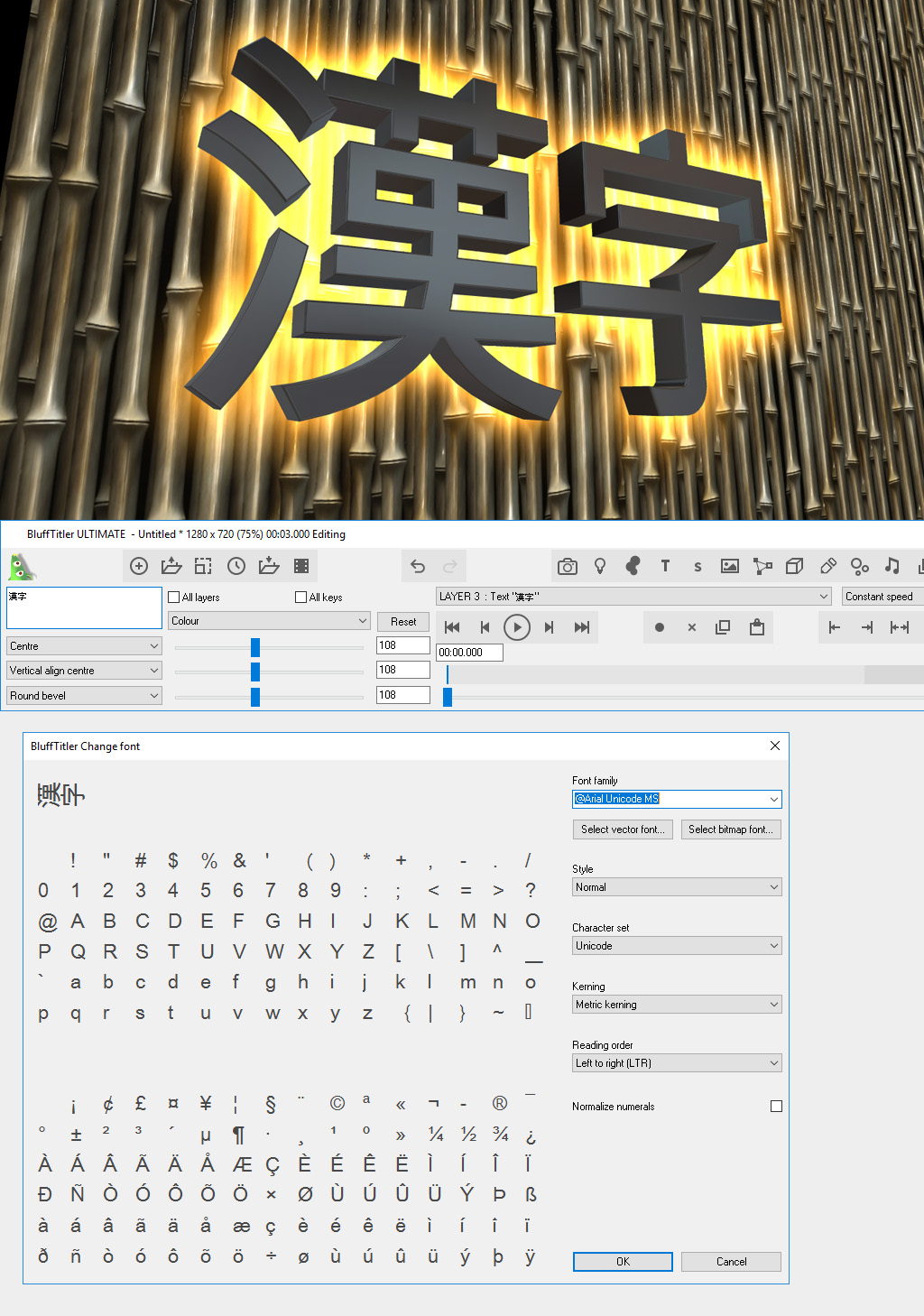 michiel | 6 years ago | 1 comment | 6 likes | 2,522 views
liuyongcai, Ulli, persiana and 3 others like this!
To use Japanese Kanji characters in BluffTitler, you need a font that supports it.

For example @Arial Unicode MS that comes with Microsoft Office.

The font can be selected in the MEDIA > CHANGE FONT dialog.
en.wikipedia.org...

I'm not sure what the correct rotation of the characters is. And as you can see in the screenshots, Windows doesn't know either because the characters are differently rendered in the tool panel and in the font dialog.

Use the 3rd slider of the CHARACTER ROTATION property of the text layer to rotate the individual characters.

michiel, 6 years ago
Comment to this article
More by michiel

About michiel
Michiel den Outer is the founder and lead coder of Outerspace Software. He lives in Rotterdam, the Netherlands.

If he isn't busy improving BluffTitler, he is playing the piano or rides the Dutch dikes on his bikes.

Contact michiel by using the comment form on this page or at info@outerspace-software.com