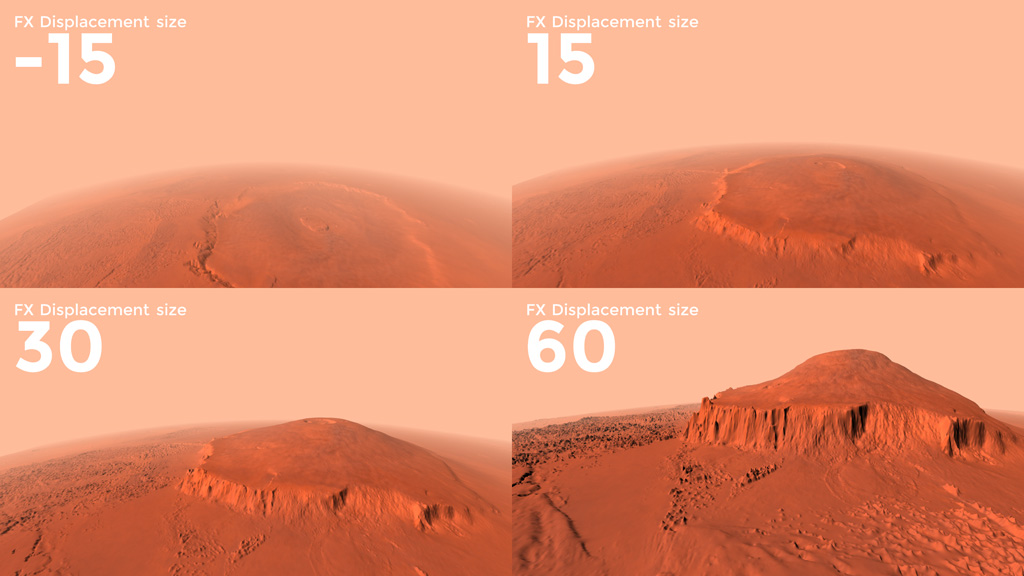 michiel | 4 years ago | 5 comments | 5 likes | 6,315 views
ID Production, Tintin, Sma and 2 others like this!
Here's how you can change the look of Mars with the FX DISPLACEMENT SIZE property:

A negative value turns the mountain into a crater.

A value of about 15 makes it look like the real Olympus Mons.

We can make it look more exciting by using a value of 30 (artistic freedom)

A value of 60 clearly is too much. But since it will probably take at least 10 years before the first human will climb Olympus Mons I think we can get away with it ?
outerspace-software.com...

The template used is template 25 of BixPack 25. The layer adjusted is layer 7:

michiel, 4 years ago
Here's the Wikipedia page about Olympus Mons:

michiel, 4 years ago
Cool! :)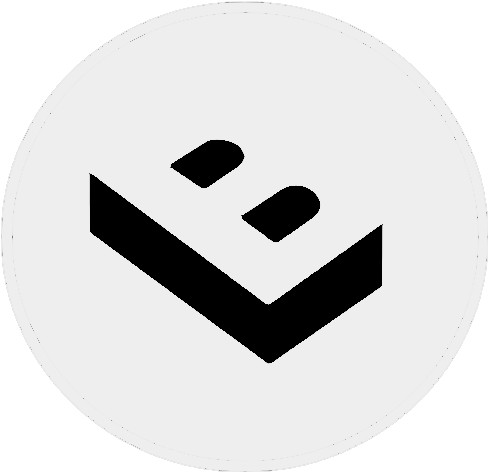 LostBoyz, 4 years ago
15 is real, 60 looks really good.
SMSgtRod, 4 years ago
Everest looks like a sandpie

vincent, 4 years ago
Comment to this article
More by michiel

About michiel
Michiel den Outer is the founder and lead coder of Outerspace Software. He lives in Rotterdam, the Netherlands.

If he isn't busy improving BluffTitler, he is playing the piano or rides the Dutch dikes on his bikes.

Contact michiel by using the comment form on this page or at info@outerspace-software.com